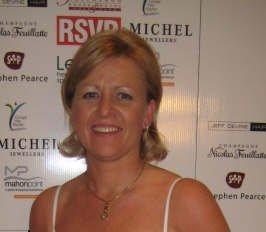 We in the Clare Crusaders are very proud to announce that Ann Norton has been chosen as Clare person of the year 2013.
The Clare Association Dublin are pleased to announce that Clare Crusaders Children's Charity Co founder Ann Norton is Clare person of the year 2013.  Ann manages the Clare Crusaders clinic at Barefield, Ennis on a voluntary basis.
The Clare Association Dublin Gathering Hall of Fame Award 2013 is Mr. PJ Harvey of New York and Bealaha, Doonbeg. PJ has raised funds for Clare Charities for many years.
Muintir An Chlair - Clare Association Dublin
 Annual Dinner Dance 2013 - Comes to Clare
  To mark the year of the Gathering the Clare Association Dublin has decided to hold their Annual Dinner Dance in the Falls Hotel, Ennistymon, Co Clare on Saturday 18th May 2013. For this special occasion we are delighted that we will be entertained by the famous Kilfenora Ceili Band. 
The Clare Person of the Year and Hall of Fame Awards will be presented on the night. 
This function precedes the start of the Fleadh Nua in Ennis that runs until the following weekend.
We hope for this special night that Clare natives will have their own "Gathering" of family and friends from home and abroad to come and join them on this great occasion.
We have arranged special accommodation rates with the Falls Hotel for your stay. Contact the Hotel directly for this deal.Tel. 00353657071004
00353657071004
 FREE  end_of_the_skype_highlighting
Tickets at €50 are available from any of the committee or call Gerry on 0868498192